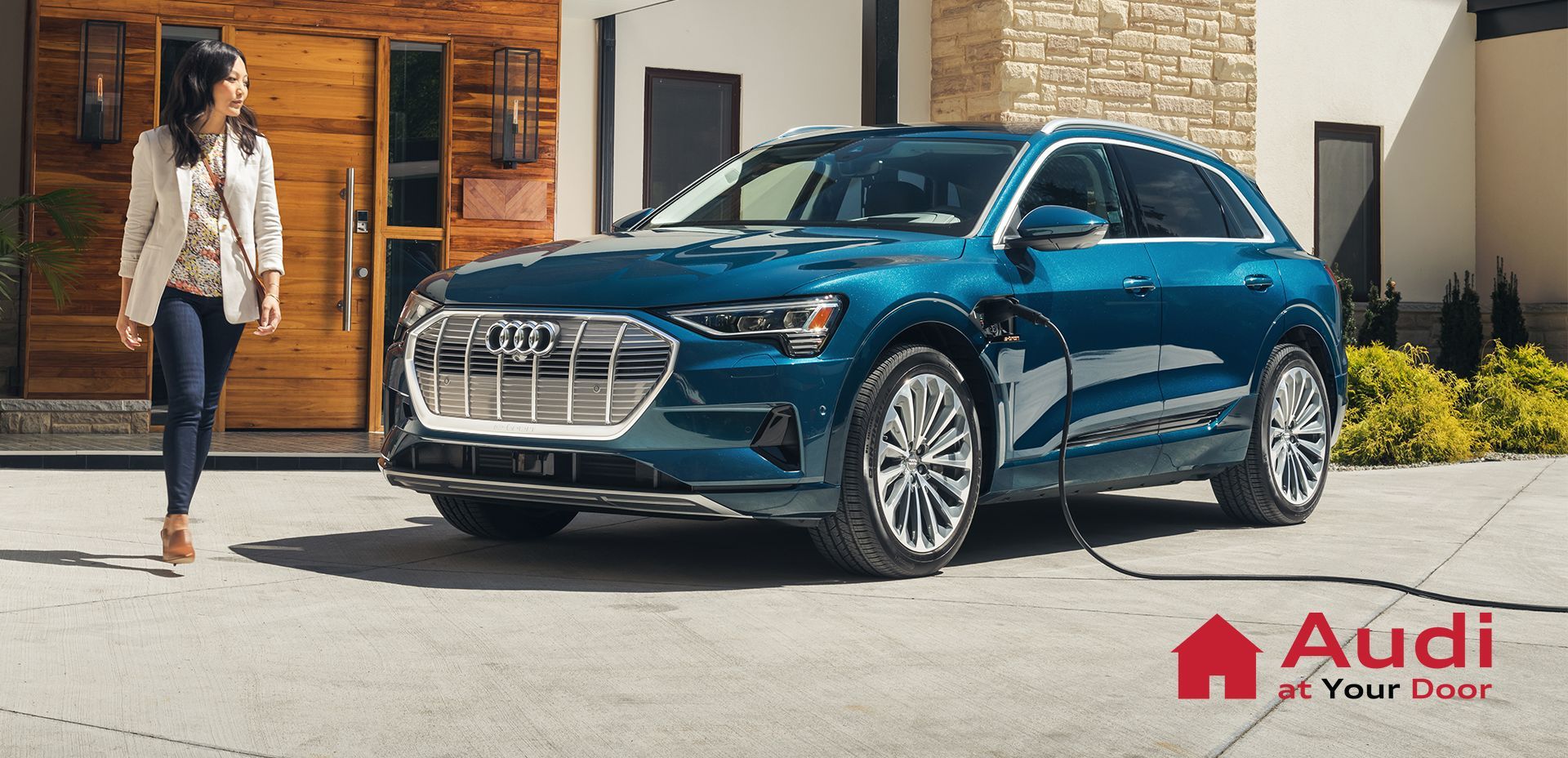 Audi at Your Door 
A personal Audi experience as thoughtfully designed as our vehicles.
We recognize the needs of our shoppers and owners have changed.  Audi at Your Door is designed to give you a premium online shopping experience and peace of mind that your Audi dealer operates with your safety in mind. 
With Audi at Your Door, through Audi Madison, you can: 
Have the test drive brought to you 

Appraise your trade-in virtually 

Work remotely to purchase your vehicle and have it delivered directly to your door 

Have your vehicle picked up and returned for service
If you decide to come to the dealership, you'll see we've made a few changes. 
We care about your safety and want to limit the amount of time you need to spend at our dealerships.
You can come in or make an appointment. Appointments will allow us to properly prepare 

your shopping experience and limit the number of people in one area. Prior to the appointment, we can do a great deal to prepare in advance through phone, email and tools on our websites.

We will continually be disinfecting the common touch points in our facility as well as new and 

pre-owned vehicles as we strive to protect the safety of you and our team during the vehicle purchase process.

We have educated our employees and, wherever possible, increased physical space for 

social distancing.

Prior to any test drive, we will disinfect vehicles.

.
You can buy a vehicle from home:
You can get a virtual walk around of the vehicle, noting the specific features that you want and need.

You can get a trade appraisal, with your involvement, without coming to the dealership.

You can get a price quote over the phone and by email or text.

You can review financing and protection options for your vehicle online and over the phone.

You can arrange financing, with our many lenders, over the phone or by email.

We can deliver your new or used vehicle, with certain restrictions, to your home, our dealership, or at a place of business.
Service & Parts
You can schedule service online on any of our websites or by phone.

We will disinfect the common touch points of your vehicle when we receive it and again after service is completed.

Your Service Advisor will send you updates on your vehicle through phone, email or text.

Payments can be made over the phone to help keep the process touch-less.

Notify your Service Advisor when you'd like to pick up your vehicle. Your disinfected vehicle will be waiting outside, ready for you to drive away.
It is important for you to know, these are not just talking points. These are new processes in actual practice to keep you and our employees safe. We are not perfect, and we are working hard to get better. We remain confident that our level of service will be what you expect, and what many of you have experienced for over 55 years.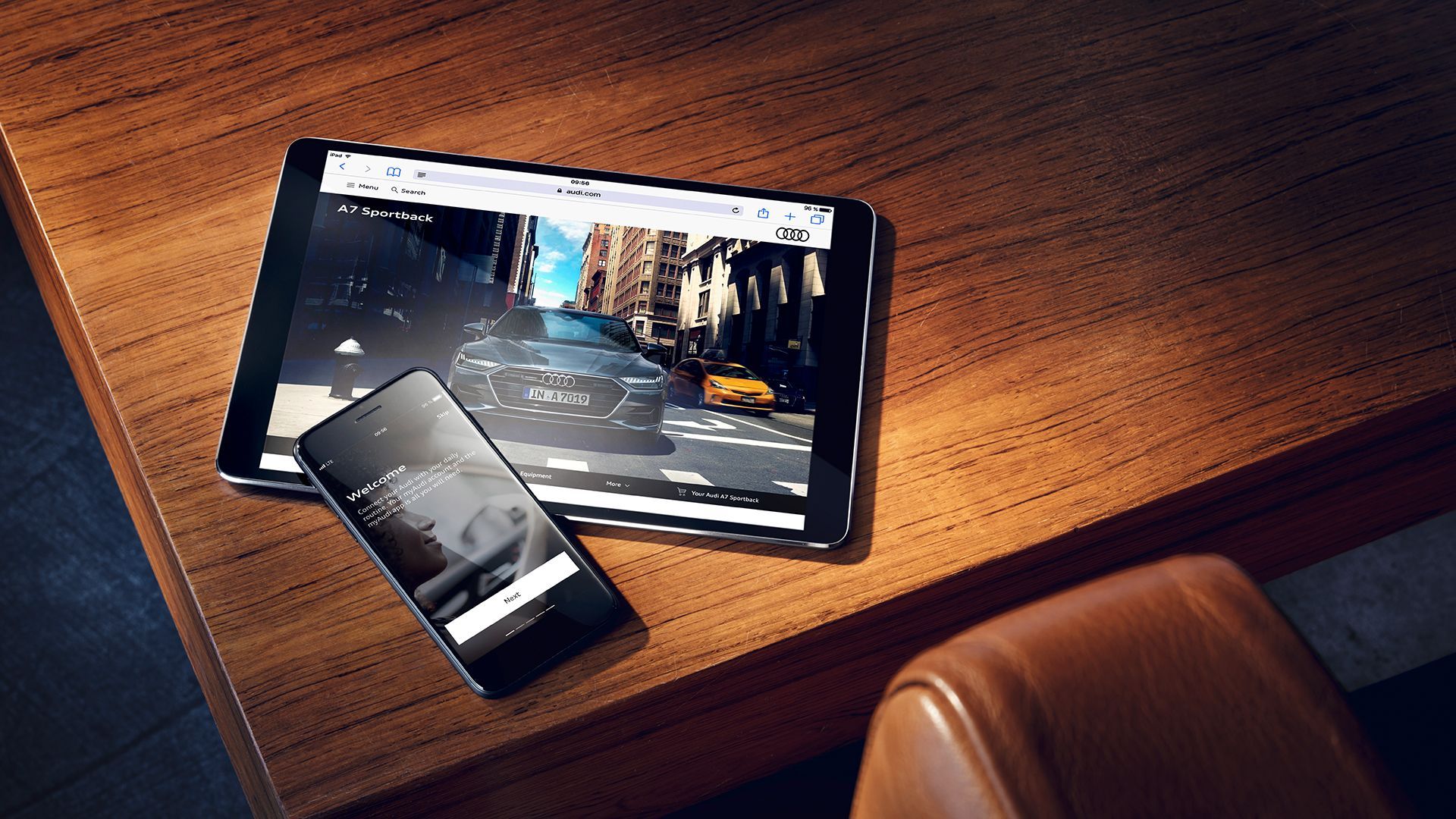 Convenient, virtually and at your door...on your terms
Shop
Work virtually with your dealership to find the perfect vehicle that meets your needs.  See one you like? Your participating dealer will bring it to you to test drive.
Buy
Experience a suite of amenities designed to help you make your purchase remotely with your convenience and safety in mind.
Own
Whether you have just purchased a new vehicle or need your current vehicle serviced, we can come to you.
Please call us for more details on any of these offerings to help meet your needs.

Hours
Monday

8:30 AM - 6:00 PM

Tuesday

8:30 AM - 6:00 PM

Wednesday

8:30 AM - 6:00 PM

Thursday

8:30 AM - 6:00 PM

Friday

8:30 AM - 6:00 PM

Saturday

8:30 AM - 4:00 PM

Sunday

Closed
See All Department Hours
Dealership Hours
Monday

8:30 AM - 6:00 PM

Tuesday

8:30 AM - 6:00 PM

Wednesday

8:30 AM - 6:00 PM

Thursday

8:30 AM - 6:00 PM

Friday

8:30 AM - 6:00 PM

Saturday

8:30 AM - 4:00 PM

Sunday

Closed
Parts Dept. Hours
Monday

7:30 AM - 5:30 PM

Tuesday

7:30 AM - 5:30 PM

Wednesday

7:30 AM - 5:30 PM

Thursday

7:30 AM - 5:30 PM

Friday

7:30 AM - 5:30 PM

Saturday

Closed

Sunday

Closed
Service Dept. Hours
Monday

7:00 AM - 6:00 PM

Tuesday

7:00 AM - 6:00 PM

Wednesday

7:00 AM - 6:00 PM

Thursday

7:00 AM - 6:00 PM

Friday

7:00 AM - 6:00 PM

Saturday

Closed

Sunday

Closed
Contact Us Today