Exterior Features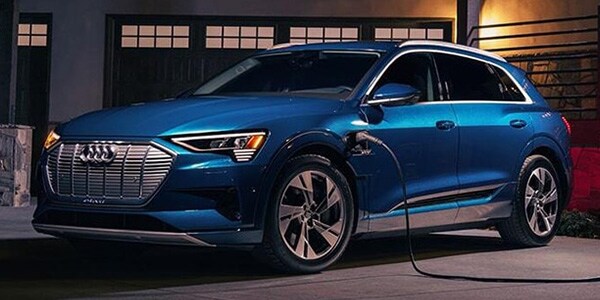 When you shop for an Audi e-tron, you'll be graced with a wide variety of exterior options that maximize performance and personify the beauty of the Audi brand. The e-tron's 20-inch 5-double-spoke design wheels are unlike anything you've seen before, and they're sure to catch the attention of everyone you pass. You can choose from numerous chassis finishes, such as Brilliant Black, Catalunya Red Metallic, or Galaxy Blue Metallic to best fit your preferences and style.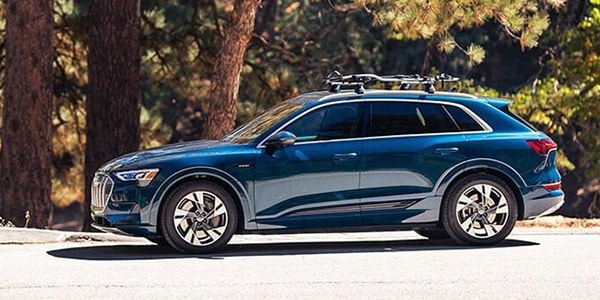 The overall sleek and sculpted look of the e-tron provides terrific aerodynamics while simultaneously making it as stylish as a luxury vehicle. Finally, the Audi insignia emblazoned on the front grill is bold and defining, so that people know that you're not just driving any vehicle. You're driving an Audi.
Interior Features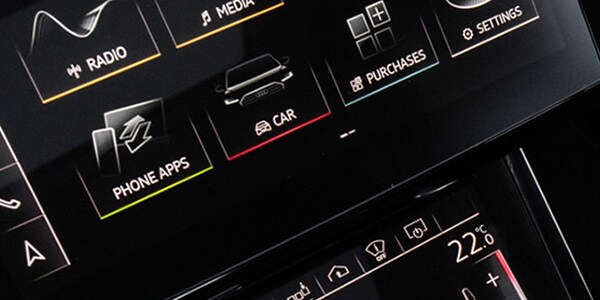 Inside the e-tron, you and your passengers will get to enjoy numerous interior features designed to provide the utmost comfort, safety, and entertainment. The premium leather seating is soft and supple, keeping you comfortable for those long road trips or the quick jaunts down to the store. The integrated infotainment system allows you to control ride dynamics, GPS, and music all via a 10.1-inch touchscreen.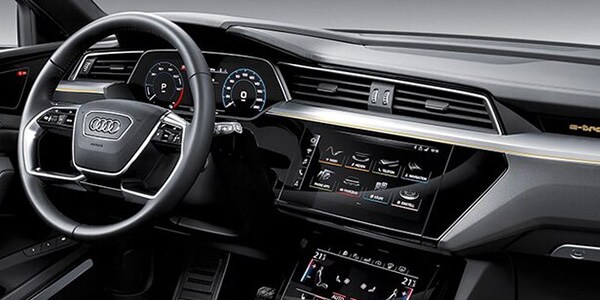 The roomy interior makes it so that you can fit in several passengers with ease and never have to worry about space. Speaking of space, the cargo area is large enough to accommodate all your luggage and belongings without needing to compromise on passenger seating.
Why Buy the Audi e-tron?

The e-tron sets itself apart from other electric vehicles thanks to its efficiency, power, and performance. Featuring more than 400 horsepower under the hood, the e-tron is capable of going 0 to 60 in less than 6 seconds when the boost technology is engaged. The e-tron also boasts a 4000-pound towing capacity, allowing you to haul large loads with little to no impact on overall performance. When you shop at Zimbrick, you can test-drive an e-tron model yourself so that you can get a real feel for the power behind this SUV. We also have a top-quality service center staffed with highly-qualified technicians who can assist you with regular service and maintenance on your e-tron.