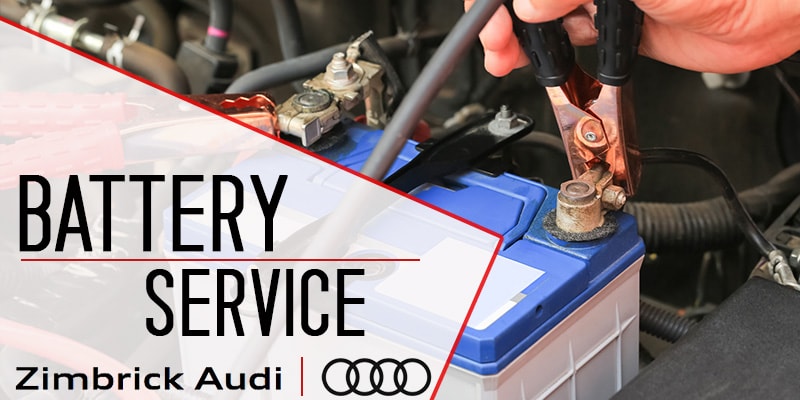 There's nothing worse than turning the key in your Audi's ignition only to hear that dreadful, familiar clicking - or worse - nothing at all. Chances are good that your battery is the culprit. Since your battery serves as the power supply for all of the electrical components of your car, you won't be going anywhere without it.
That's where we come in. At Zimbrick Audi in Madison, Wisconsin, our factory-trained experts are well-versed in battery inspection and replacement. That's why we understand that a car that won't start isn't the only indicator of a bad battery. Most batteries last between three and six years. But if you notice any of the following signs, it's time to bring your Audi to us: 
An engine that's slow to start
Dashboard battery warning light is on
Other electrical elements like windows and windshield wipers aren't functioning properly
Experiencing one or more of the above signs? Contact us now or schedule a service at Zimbrick Audi today. We'll keep you in charge.