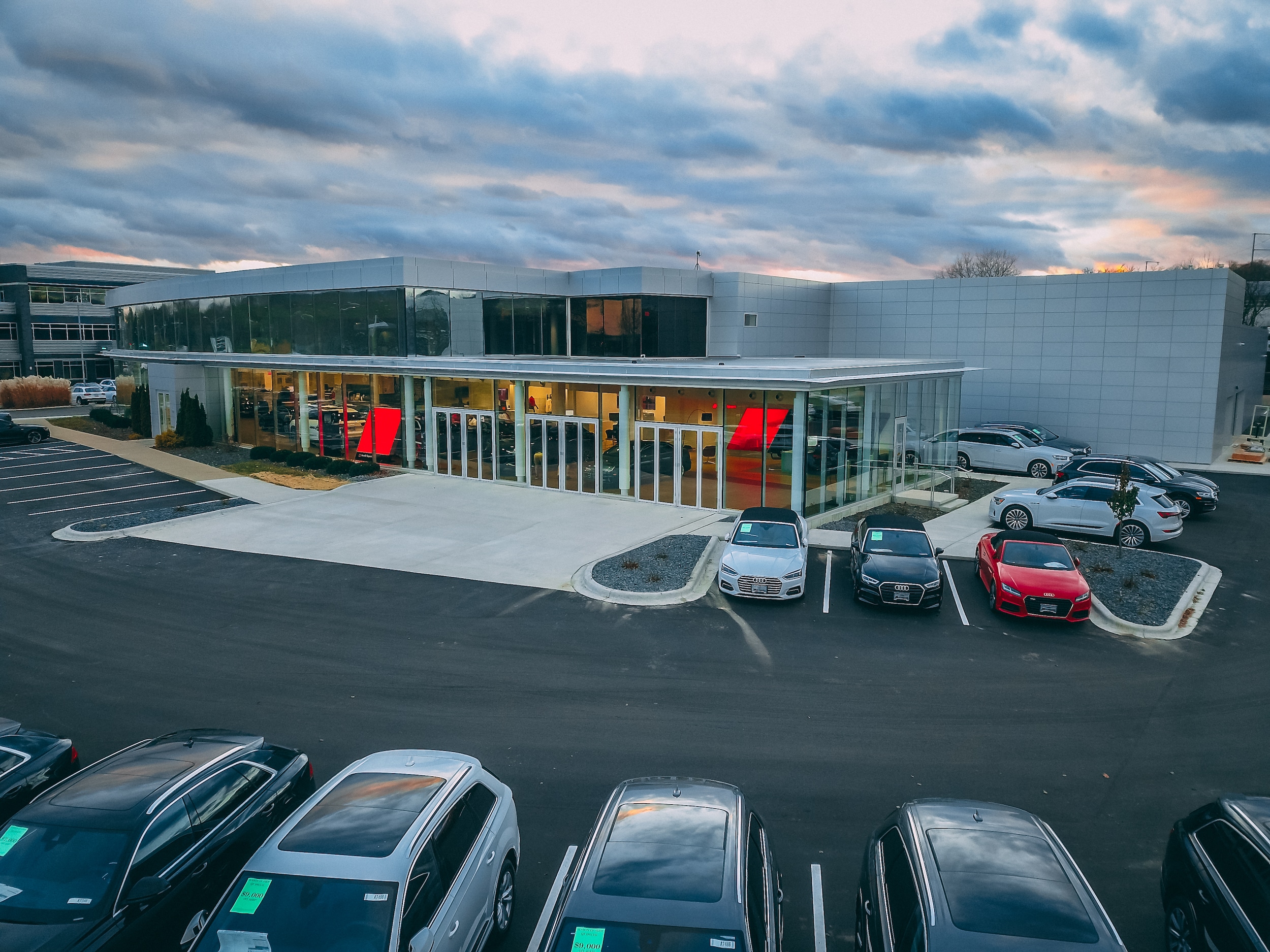 When Zimbrick began in the automotive industry in 1965, we were proud to bring a fresh set of values to customers in our hometown of Madison, WI. Our vision is to be the leader in delivering customer service through our outstanding employees. Our mission is to help you with your automotive needs with professional service, backed by decades of experience.
We will deliver the best automotive service in the Madison-Metro area by adhering to the following principles: 
Integrity
Second-to-none customer service
A commitment to always improve our services
Holding employees accountable
Encouraging individual initiative
Fostering strong relationships with our business partners
Audi Madison is the only Audi dealership in the Madison, Wisconsin, area and we're dedicated to providing customers with the excellent service that they deserve. Whether you're browsing the available Audi lease specials or scheduling an appointment at our service center, our experts are here to assist you. Feel free to contact us if you have any questions.
COVID-19 Response
March 2022
At Zimbrick, we are working together to keep everyone safe, as we help customers with their automotive needs.
Masking: We follow all local mask mandates as they are announced. If a customer wears a mask, or prefers to work with someone who is masked, Zimbrick employees will wear a mask.
Social Distancing: We are a handshake-free zone. Hand sanitizer and plexiglass barriers will remain in place. Signage will be used if we need to restrict the number of people in an area.
Sanitation: We disinfect common touch points of vehicles and within our building. Vehicles are disinfected before any test drive.
Appointments are appreciated: We can do a great deal to prepare in advance through phone, email and tools on our websites.
At Zimbrick, you always have convenient digital options. We can provide safe and reliable transportation in a virtual or socially distant way.
You Can Buy a Car from Home
Narrow down your choices by using our website tools.

Ask for a virtual walk around.
Get a Touchless Trade Appraisal.
Get a Price Quote over the phone and by email or text.
Use our online Finance Application. Or arrange financing over the phone or by email.
We can deliver your new or used vehicle, with certain restrictions, to your home, or workplace.
You Can Request Touchless Service
Schedule Service online or by phone.
Use our Key Drop Boxes and envelopes to start the service process.
Your Service Advisor will update you on your vehicle via phone, email or text.
Payments can be made over the phone to keep the process touch-free.
Notify your Service Advisor when you'd like to pick up your vehicle. Your disinfected vehicle will be waiting outside, ready to drive away.
If you need parts, please call us. We can arrange for curbside pickup.
Touchless Body Shop Estimates and drop offs are available.
Request a free Collision Repair Estimate from your smart phone here https://www.zimbrickbodyshop.com/get-contactless-estimate-madison-wi.html

Schedule an in person estimate appointment online here https://www.zimbrickbodyshop.com/schedule-appointment.html
At Zimbrick, we remain confident that our level of service, in person or touchless, will be what you expect, and what many of you have experienced for over 56 years.
Stay well and we look forward to seeing you soon!
Thomas J. Zimbrick
Chief Executive Officer