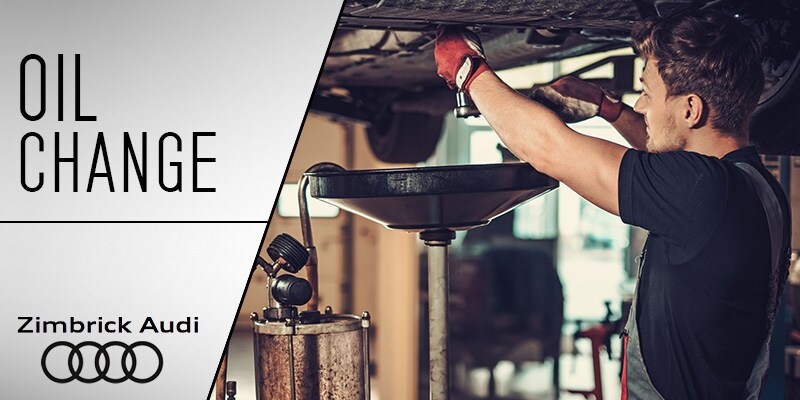 Oil is the lubricant for all of the moving parts in your engine and regularly replacing it is crucial to helping your Audi car or SUV perform to the best of its ability.
At the Zimbrick Audi service center, our technicians work hard to provide fast, competent, professional oil change services - so you can get back on the road in no time.
On average you should have your Audi's oil changed every 3,000 to 10,000 miles, but you can consult your owner's manual or one of our technicians for further clarification. Warning signs you might need an oil change include:
   
Low oil levels
   
The engine running louder than usual
   
Visible particles in oil
   
Dark-colored oil
   
Illuminated check engine light
Think your Audi is ready for an oil change? Schedule an appointment at our service center today. We look forward to working with you.